Stepping Up Your College Search
The dreaded college search can be stressful and overwhelming when you look at it as a whole. With the pressure to not only find your perfect school but to also keep your grades up, to participate in extracurriculars and to gain community service hours, things can pile up. This doesn't mean you have to be afraid to ask for help.
"The best way to ease stress is to start researching early and asking questions," guidance counselor Erin Shore said. 
 Just remember that the journey to finding the college that will propel you into your career is a long one, but if you are proactive and productive, it does not have to be so hard. Here are some steps that can give you a head start when it comes to finding the right post-secondary destination for you:
Plan everything on paper or digitally – Make use of your notes app or plain paper when researching the schools you are interested in. This helps more visual learners, as you can write any of the relevant statistics and due dates.
Go on as many college visits as possible – Visiting schools is a great way to see how students act and to experience the general vibe of each campus. 
"Going on college visits is so important to see what you do or don't like. I've been to multiple different schools in different states to see what I like best," senior Megan Matthys said. 
In-person tours aren't going to be common these days, but many schools have virtual tours on their website. YouTube videos of the college are also a great way to learn more about the campus.
Remember there are other options besides college – If you are not sure if college is right for you financially or for other reasons, then you obviously don't have to go. Don't forget online programs, trade schools, certificate programs, military enlistment or going straight into a job.
 "I'm choosing trade school because I think it's a valuable source of education that can lead to a well paying job," junior Rylan Suits said. 
Only about 70% of U.S. students go to college immediately after graduating, so you are not alone if you do not think it is what you should do. 
Visit websites that are helpful for your college search – If you are looking into universities, there are many web pages to choose from. Here are a few examples of those sites:
https://www.prepscholar.com/sat/s/colleges/MIT-admission-requirements 
PrepScholar's admission requirement posts are helpful after you have narrowed your search or want to gauge how difficult it may be to be accepted to a school you are considering. You will find the requirements for admission and average GPA, SAT and ACT test scores. You can also put in your own GPA and SAT scores to see your approximate chance of getting in. 
Niche is popular for its informative yet easy to navigate website. There are rankings like "Hardest to Get Into," "Best College Food" or "Top Party Schools," and these rankings are based on statistics and reviews. You can refine your search with filters and sift through each school, reading surveys and letter grades in different categories. 
After filling out a profile on Cappex, you are linked to colleges that may work for you, and you can also look at the ones you know are of interest to you. Once in-person, on-campus tours are available, there is a planner to map a physical route of your college tour trip.  
https://www.fastweb.com/college-scholarships 
Fastweb is one of the best websites to help you search for scholarships. As soon as you register, you will find scholarships based on your desired schools, your age and your interests, with plenty of information including the amount you can be awarded and the deadline so you can keep an account. Fastweb also offers help with internships, part-time jobs and student loans. 
https://xello.world/en/ – Another great resource is Xello, which is already provided under the Students tab on the Kaneland High School website. If you are unfamiliar with the college and career search portion of the site, there is a readiness checklist available to make sure you are in a good spot for your future, and you can research majors, schools and jobs. 
Some more important factors to consider: As you search, there are a few things you should definitely decide ahead of time and some things you can leave open. Pick a few factors to focus on so your list is not too small or too big.
Public v.s. Private – Public colleges are typically funded by the state's government and have lower tuition rates, and private colleges are funded by donations and tend to have higher tuition rates.
Location – Some feel the need to stay close to home, while others want to go to the coasts or even to another country.
Acceptance rate / Admission statistics – A low acceptance rate or standardized test score and GPA averages that are higher than yours should stop you from applying to your dream school. But the amount of work needed to apply as well as application fees are something to think about, particularly if the data tells you your chances may be slim .
Tuition / financial aid / cost of living in the area – The total cost of attending college causes stress to most students and can be the deciding factor when choosing from any schools that accept you.
Athletics / clubs – If you are a uniquely talented athlete, schools may recruit you based on the sport(s) you play. Even if you are not in line for an athletic scholarship, you might still want to look into the intramural and club opportunities that a school offers. 
Student body size – Do you want to bea "big fish in a small pond" or a "small fish in a big pond"? You could be one of 55 students at Pacific States University or one of 69,000 at University of Central Florida. 
Student-to-faculty ratio – Larger universities usually have a higher ratio of students to professors, so you can expect larger lectures over small discussions, depending on your major.
Diversity – This may not be important to everyone, but you can check out the the demographic makeup of each school.
Graduation rate – This is simply the percentage of students who actually graduate, not just 
the number of students who were accepted. 
There is much to consider when choosing which school you will spend four or more years at, but there is also a lot of help available. Remember to take it easy if you feel like you are pulling your hair out but are only going into sophomore year. On the other hand, if you are going to be a senior and have not even started your college application, you might need a helping hand. 
"Freshmen should just be adapting to high school and start thinking about their interests and passions. Sophomores should start analyzing what careers exist that fit their interests and even exploring which post-secondary training would support their goals. Juniors should be taking the exploration a bit further and find schools / training that fit their goals and finances. It's very important to have an honest conversation with your family to see if they will be offering you any financial help. Seniors should begin applying to college in the summer before senior year. The goal is to have college applications submitted by Halloween," Shore said.
About the Writer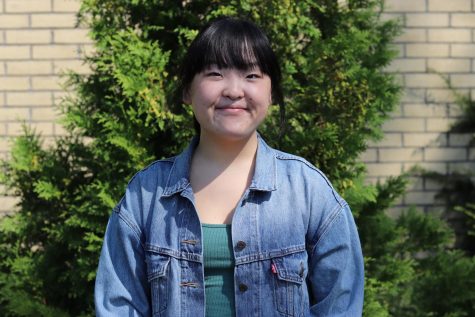 Karmyn Hookham, Profile Editor
Position: Profile Editor

Graduation Year: 2022

My Future Goals:  I'd like to attend Seoul National University and double major in fashion and...