Battle of the Fall Treats
Our taste buds drove us to downtown Geneva to try the fall delicacies in the midst of the beloved fall season.
The large chain we chose is one that is well known and loved by all ages. It's everywhere you go, even if you try to avoid it. Starbucks.
The Pumpkin Spice Frappuccino is one of the most popular drinks at Starbucks, so we thought we would taste it for ourselves. If you are not a coffee fanatic, simply ask to have the drink made without any because it will still taste great. We really enjoyed this savory treat, and highly recommend it to anyone looking for a fun fall drink.
At Starbucks, we also tried the Iced Pumpkin Spice Latte. With more of a pumpkin spice taste than a coffee taste, it tasted more like a treat than a drink meant to wake you up. It was very sweet and sugary, so if that is not something you enjoy then we would not recommend this drink.
      To feed our grumbling stomachs, we ordered the Maple Pecan Muffin. The barista heated it up for us so it tasted like Grandma's homemade baked goods. The muffin was big enough for three people to share, and it was exceptionally moist. It did have big chunks of pecans, so if you are picky with consistency this may be concerning for you. It had a sugary coating on the top, which fortunately made up for this.
We rated Starbucks an 8/10 because of the sweetness of the drinks, which gave us even more autumn fever. They all had a strong pumpkin flavor, but it did not overpower the taste of the actual coffee.
As a prestigious shop set up in downtown Geneva, Graham's 318 was the perfect place to test some fall treats amidst the decorated stores and seasonal atmosphere.
We tried a lot of drinks here. One was their Pumpkin Spice Frappuccino. It was a sweet blend of pumpkin flavoring, milk, coffee, ice and whipped cream to top if off.
We tried their Iced Pumpkin Spiced Latte to compare this kind of drink between a local shop and a large chain. The Iced Pumpkin Spiced Latte at Graham's was significantly different from the one at Starbucks, but still very good. The one we ordered from Graham's had more of a coffee taste with just a hint of pumpkin, while at Starbucks it was more pumpkin with a hint of coffee. The Starbucks version was a little cheaper as well, so it is worth the money – better tastes for less.
We also tried their Jack-o-Lantern hot chocolate which was advertised as hot chocolate mixed with pumpkin spice. A lesson to learn is to not sip it right after they hand it to you. Your tastebuds will thank you later. We loved this hot chocolate because it was very rich in chocolate and had the perfect amount of pumpkin flavoring in it. This hot drink was the perfect thing to try after stuffing ourselves with fall treats, and we definitely recommend spending your money on this.
Graham's had many fall treats, but the ones we tried were the Pumpkin Chocolate Chip Scone and the Pumpkin Bar. The Pumpkin Chocolate Chip Scone was definitely more pumpkin than chocolate, and it was a little dry. While we all had slightly different opinions, we could all agree that it was very bland and did not have a memorable taste. The Pumpkin Bar was also not up to par. Its base was a pumpkin cookie with a rich, chocolate crumble on top. After trying it, we all agreed that the pumpkin part was too dry, but the chocolate tasted like it was handmade which made up for the dryness.
We rated Graham's a 6/10 due to the treats not being flavorful and the drinks lacking sugar.
Just for an extra load of calories, we tried Graham's gelato. The flavors we ordered were chocolate chocolate chip, limoncello and mint chocolate chip. The gelato was mouthwatering and would be very nice if it was not so freezing outside.
Pro tip from us: Graham's is the go-to place for getting gelato on a warm day, and Starbucks is the place to go to fulfill your fall cravings with their seasonal drinks and treats.
About the Writers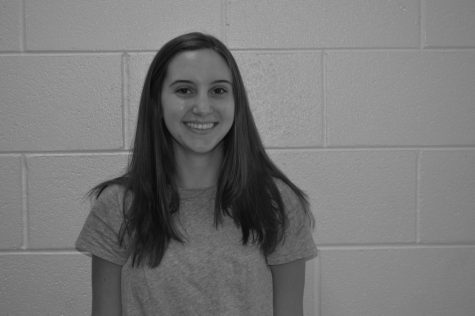 Abby Lycan,
Opinion Page Editor. Class of 2020.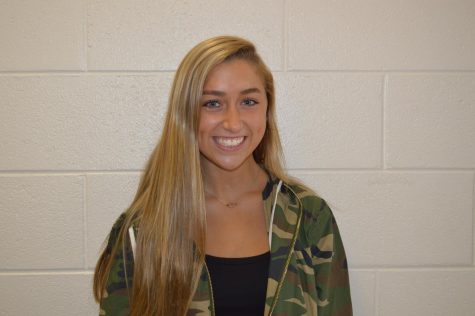 Regan O'Brien,
Feature Page Editor. Class of 2020.