Happy Howlaween
Halloween is the one time a year where everyone can dress up as a different identity. It's often overlooked as to what our animals are gonna be. We decided to scout out the best costumes in stores and costumes you could put together at home.
We first went to Marshall's which had a surprisingly decent selection, when we went it was pretty picked over but still had some good options. We picked up the witch costume which was only $7.99. It came with a skirt and a witches hat and was good quality. My dog doesn't like anything on her head so she was not too fond of the hat but didn't mind the skirt at all (once she was bribed with popcorn).
Next we went to PetSmart which didn't have that great of a selection but there were still some cute ones left. We picked up the octopus costume for $12.99 which is definitely more expensive but still reasonably priced for what you're getting. This costume velcros around the dog's stomach and chest so make sure you get the right size. The material was well made and definitely worth paying the little bit of extra money though.
Then we went to Target and got a butterfly costume for $10.99 which was kind of overpriced for what you are getting. It straps over the dog's stomach like the octopus one. It was pretty well made but all you are getting is some wings so it wasn't really worth the price.
For a more simple costume idea, you could put a bandana on your dog to dress them up as a cowboy. Other simple things like that will work better for skittish dogs like my own. We also used some Minnie Mouse ears which obviously won't last long on the dog, but are still very cute.
Lastly we went to Party City who's selection had been very picked over and not a lot of good ones left. The quality of these weren't that great and were more overpriced. I got the hot dog costume, because I have a wiener dog and just had to, which was $18. While the costume was cute I think it was way too overpriced and the quality was definitely not good enough for the price.
Overall we really liked the costume from Marshall's the best. The quality was very good, the costumes they had were super cute and the prices were unbeatable. The next place I would say to go would be PetSmart or Target which also had some cute, unique costumes for a little bit more money but the quality was nice. Lastly I would not recommend Party City to anyone because the prices were outrageous, the quality was poor and they weren't that cute. Making something at home is always a good option if you want something simple and affordable. Also after putting multiple costumes on your dog I hope you give them lots of treats to make up for it because our dogs were not happy with us at all.
About the Writers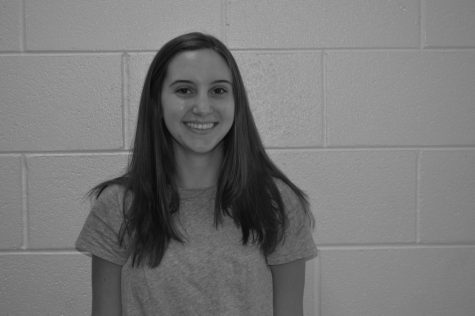 Abby Lycan
Opinion Page Editor. Class of 2020.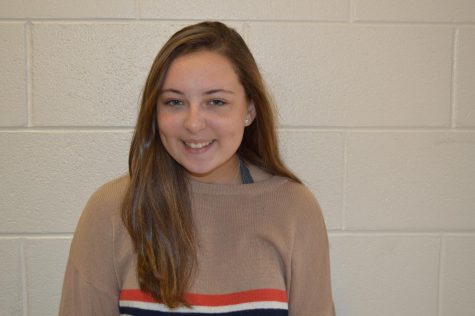 Ashlyn Klecka